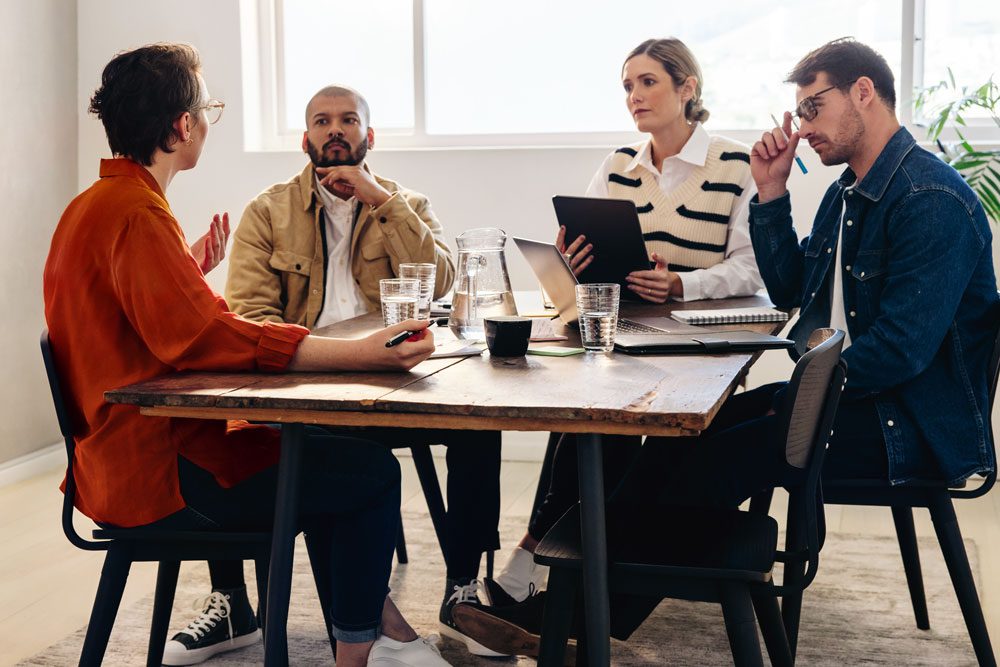 What to Do If Your Condo Association Insurance Rate Goes Up
Everywhere you look, prices seem to be going up—at the gas tank, in the grocery store, and now, unfortunately, on your condo association insurance annual renewal documents. The team at Gilbert understands how frustrating a premium increase of any amount can be, not to mention how unhappy individual condo unit owners might be if their association fees go up as a result. While it may not make an insurance rate hike easier to swallow, we would like to explain why your master condo policy premium may increase at renewal time. In addition, and probably more important to you, Gilbert can provide some guidance on how you might be able to minimize the impact of these pricing changes for your association.
What is causing condo association insurance rates to go up?
Most condo associations are accustomed to seeing their policy premiums go up at renewal time. Increases have typically ranged from 3%–5% per year, depending on the area where a condo was located and the overall rate of inflation. If an association has had one or more claims recently, the new insurance premium could go up more than this average. However, in most cases, associations have historically been able to budget for a manageable, single-digit increase year to year.
Unfortunately, in today's marketplace, it is more common for a condo association's insurance policy to get renewed at a rate that is as much as 10%–15% higher than the previous premium—and that's without any claims.
We are not surprised that substantial increases like these are causing a great deal of sticker shock and leaving many condo associations wondering why this is happening and what they can do about it. Gilbert Insurance is here with a rundown of what is driving up condo association insurance rates:
Prices in the construction industry have skyrocketed, affecting replacement values and increasing the cost of claims. This fact has been reported on so often over the past couple of years that it may seem like old news, but it is still a very real issue. Prices for building materials and contracting services continue to balloon, due primarily to inflation and the ongoing gap between supply, of which there is too little, and demand, of which there is a lot. As the cost of construction has escalated, the budget required to build a new condominium, make renovations to an existing one, or totally replace a condo property that has been damaged by a disaster has substantially increased as well.
Most insurance companies are now reevaluating building replacement values before renewing condo association policies. An incorrect valuation of your building's replacement cost can pose a huge financial risk for both your association and its insurance company. If a catastrophe were to hit your property, it's possible a gap may exist between your building's insurance coverage and today's cost to rebuild it. For this reason, before renewing a master condo policy, most insurance companies are making sure the association's coverage matches up with the replacement value of its building. Since most buildings are appraising at a higher value than in the past, coverage on these condo properties must be increased to make sure they are fully protected. More coverage generally translates to a higher premium.
Four ways to manage your condo association insurance rate.
Our team may be able to help you mitigate a master condo policy premium increase in several ways, including by:
Reviewing your building's replacement value and having it recalculated if we think you may be either overinsured or underinsured. It's not out of the question that someone made a mistake in evaluating your building's replacement cost, especially if you never spoke to anyone personally. It cannot hurt to contact a Gilbert professional who can double-check this number and make sure it is fair.
Comparing condo association insurance rates for your building across our insurance company partners and remarketing your policy if we think we can get a better quote. We work with dozens of regional and national carriers and will negotiate on your behalf to try to get you the most competitive pricing available.
Investigating your deductible options and helping you determine if it might be a smart move to increase them. While changing to a higher deductible can alleviate the pressure of a rate increase, you will want to consider what funds your association could reasonably set aside in your HOA bank account to pay a higher deductible if your property is damaged by a covered event.
Identifying any policy discounts or credits your condo association might be eligible for. The Gilbert team is happy to review your current policy and see if there are any discounts or credits you're not currently taking advantage of that could save your association money.
Some condo associations may believe the best strategy for dealing with a potential insurance rate increase on their master policy is to select less coverage than the insurance company recommends. However, we'd like you to be aware that there are a number of risks to saying no to your insurance company, including the following:
Most insurance companies are now requiring condo associations, especially smaller communities under $10,000,000 in value, to insure to 100% of their building's value in order to maintain guaranteed replacement cost coverage. So, if you don't increase your insurance coverage to match your building's replacement cost, you may lose this critical type of condo association coverage and the peace of mind that comes with it.
If you do not accept full replacement value coverage and end up filing a claim of any size, your insurance company may penalize you for being "underinsured" by paying a lesser percentage of your claim, which is called a co-insurance penalty.
As the saying goes, you may be cutting off your nose to spite your face by not accepting full replacement value coverage because the best condo association insurance rates are typically offered to condo associations that are insured to 100% of their building's value.
If your association has had a few claims since your last renewal date, it could take more time and effort to address your condo association insurance rate increase. However, the Gilbert team is up to the task. We will work with you to assess all claims occurrences. If most of the situations fall into the same bucket, such as water damage claims, we may be able to help you implement risk management practices and a higher deductible specifically for this issue. As a result, your condo association may become a more appealing customer to insurance companies.
Whether you've already experienced a condo association insurance rate increase or you're worried about receiving one at your next renewal period, the professionals at Gilbert are here to help you navigate the insurance marketplace in any way we can. Please give us a call so we can help make sure your policy is competitively priced with appropriate coverages to safeguard your condo building.
---