Everything You Need to Know About Workers' Compensation Insurance for Business Owners in Reading, North Reading, Stoneham, Woburn and Throughout North Shore MA & Greater Boston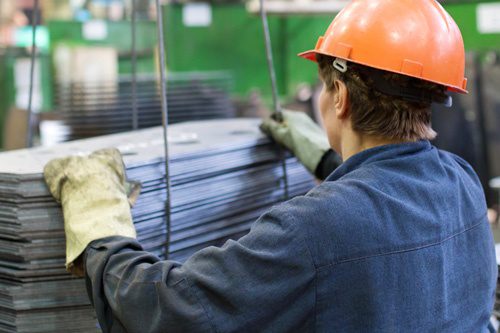 Regardless if you're a new business owner purchasing coverage for the first time or you're a longtime proprietor, the Gilbert Insurance team makes no assumptions about your knowledge of Massachusetts workers' compensation rules and regulations. Workers' compensation insurance can be frustrating for any business owner who hasn't had the basics explained to them.
At the start of your relationship with Gilbert Insurance, we will review your current coverage to ensure you have correctly classified your business and all employees and are not at risk for any penalties or fines.
Who needs Workers' Compensation Insurance in Massachusetts?
Most Massachusetts employers like you are aware that our Bay State requires companies with employees to carry workers' compensation insurance. Still, not all business owners believe that workers' compensation applies to their specific situation. In reality, there are very few "limited exceptions" to this coverage requirement.
To ensure that you are not neglecting this critical coverage for your company, Gilbert Insurance would like to clarify some of the most common grey areas that our clients have questions about. You do need workers' compensation insurance…
No matter how many hours your employees work
For employees in domestic service who work at least 16 hours a week
To cover owners who are considered employees of the business (exceptions may exist for Sole Proprietors, Limited Liability Corporations and Executive Officers)
For your family member(s) even if they are the only employees of your company
What does Workers' Compensation Insurance in Massachusetts cover?
Having the proper workers' compensation insurance is not just about following Massachusetts law and avoiding fines. This important coverage is protection that could help your company stay out of financial trouble. How? Workers' compensation covers the following costs related to an employee who is injured or taken ill as a result of employment:
Medical expenses
At least a portion of lost wages
Permanent disability
A death benefit to an employee's beneficiary
You and your team may also have more control over your workers' compensation premium than you may think. The Workers' Compensation Rating and Inspection Bureau of Massachusetts (WCRIBMA) calculates an Experience Modification for each qualified business. If your company's accident experience is comparably lower and less severe than other companies' in Massachusetts and in your industry, then your cost of insurance could decrease by as much as 25%. In addition, having a low accident experience in your workplace has many bottom line implications beyond a lower insurance cost, including improved productivity and morale and lower internal costs.
Ask us about our Discounted Workers' Compensation and Dividend Programs. It could save you up to 15-20%!
Gilbert Insurance has partnered with several top insurance companies that write workers' compensation insurance in Massachusetts. Some of these carriers offer discounts off the standard rates and safety groups for specific types of business. Larger companies may also be eligible for a workers' compensation dividend program which compensates qualifying employers in the form of dividend payments based on how well their policy performed in regards to claims and how profitable their policy has been to the insurance company. For more information on these potential savings, contact a Gilbert professional today,
(781) 942-2225
.
Another great resource for Massachusetts employers with workers' compensation compliance and reporting questions is The Employers' Guide to Workers' Compensation.

Helping business owners like you reduce workplace risk and access cost-effective business insurance solutions is not just a priority but also a passion for the team at Gilbert Insurance. Contact us today with all of your workers' compensation insurance questions and we will provide you with a complimentary review of your current policy and knowledgeable, friendly, and professional advice.