Insurance for Artisans and Contractors Services in Massachusetts, North Shore MA & Greater Boston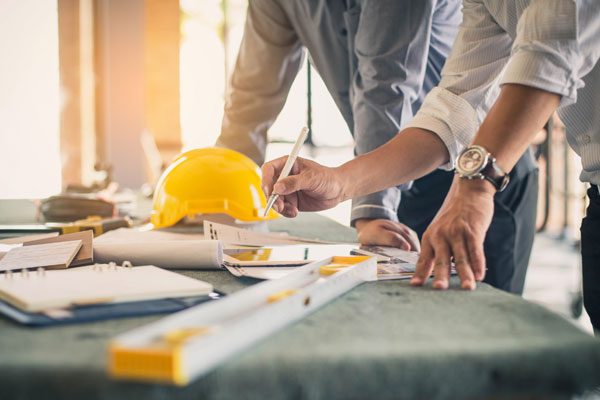 You've put a lot of time and effort into building and growing your business and reputation. We know you don't want to put it all at risk by not having the proper insurance coverage. That's why working with Gilbert Insurance, the go-to local independent insurance agency is the right choice to protect everything you have worked so hard to create.
For more than 65 years, this area's artisan and contractor businesses have counted on the Gilbert Insurance team for assistance with all their special insurance needs. Our professionals work closely with the top regional and national insurance carriers to find excellent coverage at competitive rates for businesses like yours, including:
General Contractors
Plumbing and HVAC
Carpentry and Floor Laying
Electricians
Roofing and Siding
Interior Decorators
Masonry, Stonework and Tile Setting
Plastering, Drywall and Wallboard
Landscape Gardening
Janitorial Services
Excavation
Glass and Glazing
Concrete Work
Painting and Paper Hanging
Snow Plowing
Insulation
Metal Erection
Septic Clean/Install
Sheet Metal
And many more!
Maybe you're feeling too overwhelmed to think about reviewing and revising your insurance policy. Or perhaps it's a slower time of year and you're finally catching up on paperwork, sleep, and your own personal projects. Whatever excuses are coming to mind, don't make the mistake of putting off meeting with an educated expert about your policy today. Particularly if it's been more than a year since an agent has done an analysis, you could have undiscovered coverage gaps based on the changing needs of your business. Gilbert Insurance Agency is the reliable, experienced, and friendly team that will provide you with the help you need to protect your business with a broad range of valuable business insurance coverages, coverage enhancements and services at the best rates.
Ask us about our Discounted Workers Compensation and Dividend Programs. It could save you up to 15-20%!
What's the easiest way to get a $$$ off your artisan contractors insurance premium? Ask us about the Builder's Bundle option and we'll let you know if you're eligible!
Working with Gilbert Insurance may not only save you money but also future worrying about the security of your project, team, worksite, and company. As your insurance partner, we're here to not only assist in making your business as strong as possible but also to offer far-reaching support if you ever need to file a claim.
Please call us or fill out the form on this page to find out more and receive a free, no obligation artisan contractor insurance quote.

Gilbert Insurance provides the following high quality insurance solutions to Artisans and Contractors:
Blanket Additional Insured
Business Income/Extra Expense
Business Personal Property
Commercial Auto
Debris Removal
Employee Dishonesty
Equipment and Tools
Equipment Breakdown
Extended Business Income
Forgery or Alteration
Inland Marine
Money Orders & Counterfeit
Money & Securities
Newly Acquired or Constructed Property
Outdoor Property and Signs
Per Project Aggregate
Personal Property Off Premises
Personal Effects
Umbrella Liability
Workers Compensation
Same Day Certificates of Insurance
Additional coverage options for Artisans and Contractors available through Gilbert Insurance include:
License and Permit Bonds
Installation Floater
Employee Tools
Green Coverage Extension
Enhanced Computer Endorsement
Ordinance or Law
Employment Related Practices Liability
Forgery or Alteration
Money and Securities
Blanket Limit