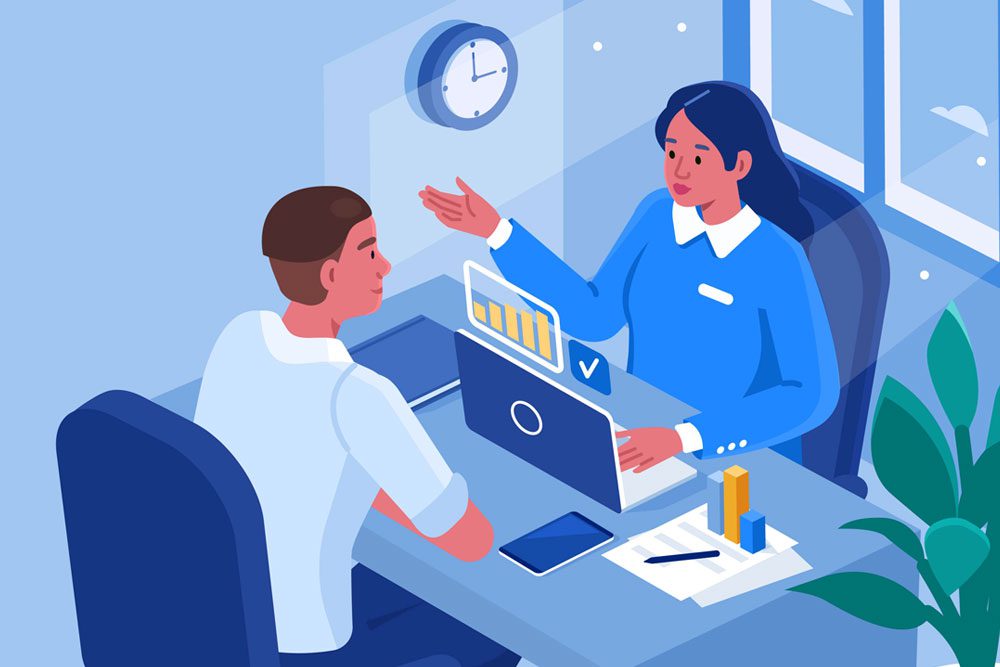 Tips for Setting Up an HOA Bank Account
Over the past 70 years, Gilbert Insurance has partnered with knowledgeable local professionals to better serve our clients' personal and business insurance needs and beyond. To kick off 2021, we decided to bring this professional wisdom directly to you through a new blog series, called "Gilbert Asks the Expert." Our first topic concerns what board members of condo communities need to know about setting up a bank account for their HOA. It is important information for many of the condo associations we insure.
Q&A with Jane Gricci of Cambridge Savings Bank
For the first installment of this blog series, we spoke with Jane Gricci, AVP Branch Manager of the Cambridge Savings Bank in Charlestown, MA. She shared several tips for condo associations on what to do and what not to do when setting up a business bank account.
Gilbert
: Why should a condo association set up a special Condominium Association Account?
Jane: The simplest answer is that doing so is typically required by the Condominium Association Declaration of Trust document, also known as the bylaws. However, it is also a smart financial practice to do so. A small business checking account is a safe way to hold the association fees collected from unit owners and pay vendors who are doing maintenance work or making improvements to the association's properties. Some associations may even want to have two separate accounts, one that is an operating account to pay bills like water, sewer, and Master Condo Insurance premiums, and for services such as snowplowing and landscaping, and another reserve account to cover major expenses that may come up, like roof or other structural repairs.
Gilbert: How should an association evaluate which account types it needs?
Jane: Some of the factors to look at are the size of the association and how it plans to use the condo association bank account. But these are just a few of the factors that an association should consider when choosing the right account types. To start the process, I recommend talking with a condo association banking specialist, who can help identify the account types that will be the best fit for an association and its distinct needs.
Gilbert: What do condo associations do wrong when it comes to setting up a bank account?
Jane: Sometimes, an association will put its business bank account under one or several unit owners' names, rather than under the condo association's name. While this might seem like a way to simplify things, particularly if it is a smaller community with just two or three unit owners, several things can go wrong with this approach. For example, let's say condo association funds are being deposited into a personal account that is jointly held by two condo unit owners. If one of the people named on the account sells their condo and moves out of the community, clearly the association will want that person's name off the account. However, most banks will not remove a signer from a personal account. Instead, the bank typically requires the account to be closed and the condo association to start over with a new account, account number, and bank checks. The condo association will also have to redo any direct deposit and auto bill pay information on the new account. This is a lot of work that could be avoided if the account was originally set up under the condo association's name.
Another mistake that condo associations make is allowing a management company to hold association funds in an account controlled solely by that company. There are many reasons why this is not a good practice, including that management companies might be comingling funds of different associations in one account. In addition, when the management company owns the account, it earns the interest on the association's funds and any other reward points that the bank might offer.
A much better and financially safer practice is to put a condo association's bank account under the condo association's name, with board members and a representative from the management company listed as signers on the account.
Gilbert: Who should have access to the condo association's bank accounts?
Jane: It's important for a condo association to function with transparency, so every unit owner should have access to the financial records. However, only trustees or elected representatives should be designated as signers on the account and be able to perform transactions. A best practice is to give condo association bank account access to the treasurer and the president of the Board of Trustees, and a representative from the management company, if the condo association has one.
Gilbert: What type of banking services should an association look for and why?
Jane: There are several banking services that condo associations typically benefit from having access to, including online banking and mobile deposit options. Also, an association will want to be able to set up different permissions for each user of the condo association bank account. For example, the condo association may want to give "view only" access to all board members, while the treasurer is given all account permissions. For larger associations, it makes sense to look for a condo association banking program that will allow for Automated Clearing House (ACH), which is a type of electronic bank-to-bank payment, and Remote Deposit Capture (RDC), which allows the deposit of checks and money orders through the bank's mobile app.
Gilbert: What should a condo association look for in a banking partner?
Jane: Of course, a banker should be able to provide you with the products and services that will meet an association's needs. But it's just as important to find a banking partner who truly listens to the condo association board members and fully understands their needs. A banking partner should take a deep interest in an association's financial well-being, willingly and freely share knowledge and advice, and check in regularly to see if all of the association's needs are being met. For example, at Cambridge Savings Bank, we periodically review whether an association is in the right product or using all the features of a product that are available. If we find any issues, we work with the association to identify the challenges and come up with solutions.
Gilbert: Once a banking partner is identified, what will the condo association need to set up the account?
Jane: At Cambridge Savings Bank, we require the condominium association's tax ID number and a copy of the Condominium Trust Document or Condo Association Agreement, which specifies the Board of Trustees. If the trustees are condo unit owners, we will also need evidence of condo ownership from the Massachusetts Registry of Deeds for anyone named as association account signers. Each signer then needs to provide us with two forms of identification, including a primary photo ID.
Gilbert: What should a condo association do if it feels it's time to change banking partners?
Jane: It's important to establish an account at the new financial institution before closing the old one. This practice should ensure that any electronic payments or uncashed checks go through without any issues. I recommend interviewing a few different banking institutions to find the one that best meets your association's specific needs. Once a banking partner is chosen, the association should prepare all required documents. Then, the association should schedule an appointment for all authorized account signers to meet with the banker and discuss and select the right account options. After the new account is set up, the association should provide this information to unit owners who are paying their HOA fee electronically, so that they can switch their direct deposit transactions. The association should also make sure to switch any electronic bill payments so that they are initiated from the new account. After all account changes are made, I suggest going through one billing cycle to ensure everything is working properly. If it is, then the association can close out the old account.
Gilbert: What should a condo association do if it has more questions about a condo association business bank account?
Jane: I am happy to consult with any condo association, whether it's to set up a new account or if the Board is considering switching from its current banking partner. Association members can contact me at 617-398-5701 or send me an email. As a community bank, Cambridge Savings focuses on listening to a customer's banking expectations and doing everything we can to meet them.
We hope this conversation with Jane Gricci provided you with answers to many of your questions about HOA bank accounts. Gilbert Insurance plans to bring you more interviews like this one, featuring local experts sharing their helpful insights.
The Gilbert team also wants you to know that we are here to lend our experience and support to your condo association. We can help you evaluate your association's master condo insurance needs and guide individual unit owners on the condo insurance that will provide coverage where the master policy drops off. Please contact us for more information about our condo association insurance services and products.
---