Access to the Best Insurance Products for All Your Recreational Vehicles in Reading, North Reading, Stoneham, Woburn and Throughout North Shore MA & Greater Boston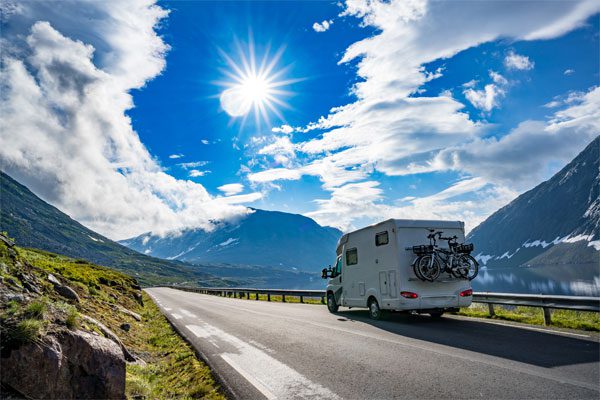 Whether you are viewing the rocky coastlines of New England, the fall foliage, or the snow-capped mountains, taking in the scenery from an RV, motorhome, or camper might be one of the most pleasant – and cost-effective – ways to travel. However, any given RV trip could come to an unpleasant finale if something happens to your RV along the way and you don't have the appropriate RV insurance coverage in place.
From a collision with another vehicle or a deer, to inclement weather or your RV being stolen, there are many sudden and unexpected incidents that can happen while you're on the road. Whether an accident is your fault or not, without comprehensive recreational vehicle insurance in place, you could be faced with paying significant out-of-pocket expenses to cover any related costs.
Just like Massachusetts car owners, if you are an RV operator in the commonwealth, you are required to carry a minimum amount of RV insurance. But, that doesn't mean you should be comfortable going on your next road trip with just this basic level of coverage. It's critical to make sure that your policy has been designed to provide you with ample financial protection for:
Uninsured/Underinsured Motorists provides coverage for you, your family members, and passengers should you be injured in an accident with a driver of a vehicle with either low or no auto insurance coverage.
Collision should help you pay to repair or replace your RV, minus your policy's deductible, if it is damaged in an accident with another vehicle or object, such as a fence or tree.
Comprehensive should cover losses to your vehicle caused by fire, theft, vandalism, flood, or another noncollision incident, such as a run-in with an animal, minus your policy's deductible.
Liability should help protect you and any covered drivers for damages, injuries, legal fees, or judgments that you are responsible for after an at-fault accident.
Total Loss Replacement should pay you the value of a brand-new RV of the same make and model, minus your policy's deductible, if your vehicle is declared a total loss or stolen. Certain limits may apply based on the age of your vehicle.
Campsite (or Vacation) Liability should provide financial protection if someone other than a family member is hurt at your campsite where your RV is parked.
Towing and Roadside Assistance should cover some or all of the costs of towing you from the scene of a crash if your RV is disabled.
In addition to carefully considering all of these insurance options for your RV, you may also want to get protection for any personal belongings or equipment on board, as well as any attached accessories, such as awnings and satellite dishes.
The type and amount of coverage you need will depend on a variety of factors, including the class of your motorhome, where you will be traveling, whether you have custom features on your RV, and more. For this reason, it's important to work with a local, independent insurance agency, like Gilbert, who will thoroughly assess your specific RV insurance requirements and provide you with a combination of the best advice, service, price, and protection.
Through our relationships with many of the top carriers, we have access to policies for virtually every type of motorhome, camper, and trailer, including:
Class A, B, and C Motorhomes
Truck Campers
Popup Campers
Fifth Wheel Travel Trailers
Toy Haulers
Toterhomes
Contact Gilbert Insurance today to learn more about the recreational vehicle insurance coverage options that might fit your needs. Plus, we would be glad to share information about the RV insurance discounts that you could be taking advantage of, including bundling your policy with your car, homeowners, renters, condo, boat, or motorcycle insurance coverage.
What does RV insurance cost?
Perhaps you are a newcomer to the recreational vehicle world and would like assistance finding the appropriate RV insurance policy within your budget. Or, maybe RV travel and camping is a long-held family pastime, and you're looking for a knowledgeable insurance professional to evaluate your existing policy and premium. The team at Gilbert Insurance is here to assist you in selecting the best coverage and price to fit your needs.
In order to find you the appropriate policy and a competitive quote, we will need to understand several factors that typically affect your coverage needs and rates, including:
Make and model of your RV
Age and condition of your RV
Your experience driving an RV
Your overall driving history, including any accidents or traffic violations
Where you live and where you will travel with your RV
How much you will drive your RV
How many past claims you've filed against your RV insurance policy
The amount of liability and personal property coverage you carry in your policy
RV insurance rates can vary greatly – from a few hundred to several thousand dollars per year – depending on these and other factors. You can count on the professionals at Gilbert to carefully evaluate all relevant vehicle and driver details before identifying the coverage choices and rates that would be best for you.
For more information, please contact a Gilbert professional at (781) 942-2225.