Get Enhanced Protection with Umbrella Insurance from Gilbert Insurance in Reading, North Reading, Stoneham, Woburn and Throughout North Shore MA & Greater Boston
Our third U.S. President Thomas Jefferson once said, "Never spend your money before you have it."
At Gilbert Insurance, we agree but would add, "Once you have accumulated assets, then you will want to spend some money on protecting them. And the more assets you have, the more coverage you are going to want to purchase."
We also want to emphasize that regardless of what you make or own now, if you have the potential for future earnings and assets – which most of us do – an umbrella policy should be considered today. That way you will have vital coverage for life changes and financial growth down the road.
Our professionals have experience working with clients that have a wide variety of financial circumstances, and helping them protect what's theirs. Whether you have millions of dollars in the bank, business interests and multiple properties, or you have a respectable savings account, a good job, and equity built up in your home, the desire is still the same: to make sure that you protect the assets you have worked hard to accumulate.
Gilbert Insurance has found that the added protection of a personal umbrella insurance policy makes sense for most of our clients. An umbrella policy is a particularly good idea for people who have incremental exposure or risks due to having any of the following:
A swimming pool, trampoline or hot tub
A boat
A motorcycle or RV
Entertain frequently
Rental property
A large amount of wealth
Household staff
A dog
A teenager (not kidding!)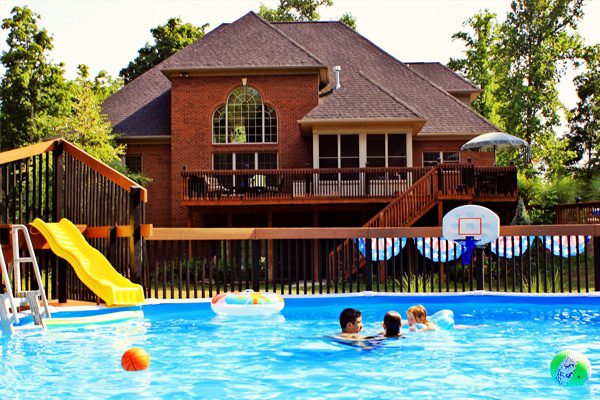 It's probably obvious, but the more of these assets you have, or the more opportunity you have to earn in the future, the more you have to lose. That makes personal umbrella insurance a smart choice for just about everyone.
An umbrella policy provides additional coverage or "excess liability" above the limits of your basic policies, such as your personal auto insurance policy and the personal liability coverage under your homeowners policy. It can protect you from bodily injury liability claims and property damage liability claims. Umbrella policies also provide a broader form of coverage and can help cover legal fees, false arrest, libel, and slander.
Most of our clients' needs can be met with a personal umbrella policy offering $1 to $5 million in coverage limits, but policies can provide limits as high as $10 to $15 million and higher.
Sounds like a lot of protection doesn't it? You're absolutely correct; in fact, our team thinks it's extraordinary coverage especially when you consider that an umbrella policy can cost as little as $200 per year. For most of us, that means trading a couple of nice dinners out for a whole lot of peace of mind.
A Gilbert Insurance team member would be happy to analyze your specific exposures and give you an informed recommendation on the value of having a personal umbrella insurance policy. Call or contact Gilbert Insurance today to schedule an appointment with one of our agents.
How your personal umbrella insurance will go to work for you in an accident.
You're driving home late at night and fall asleep at the wheel. Unfortunately, you end up causing a multi-car accident and some injuries. One of the parties involved decides to sue you for their significant medical expenses and the court awards him $1.25 million.
If your auto insurance liability limit is $250,000, then this judgment is $1 million higher than what your policy will provide. That is a devastating amount of money to most people. And if you do not have personal umbrella insurance, you are going to have to find a way to come up with that $1 million out of your own pocket.
However, if you have a $1 million umbrella, in addition to your $250,000 minimal underlying limit for bodily injury on your auto policy, the combination will cover the total judgment of $1.25 million. The umbrella policy will also cover any attorney fees and other expenses related to the lawsuit that weren't covered by your vehicle's policy.
When you compare being out a few hundred dollars for your insurance premium to having to cough up more than $1 million, it becomes pretty clear that an umbrella policy is one of the most cost effective and valuable protections you can have.

Still have questions about an umbrella policy? You may find the answers in our Guide to Umbrella Insurance or feel free to contact us for more information.