Gilbert Insurance Helps Small and Midsized Enterprises Across Massachusetts, North Shore MA & Greater Boston Address Their Growing Cyber Risks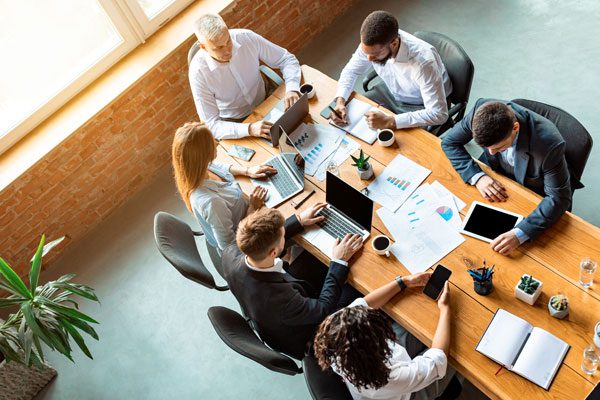 In our highly connected world, with business owners, employees, customers, and partners constantly sharing sensitive information across computers, tablets, smartphones, and, unfortunately, sometimes on social media, every company faces a certain level of cybersecurity risk daily. For this reason, Gilbert Insurance encourages all of our business clients to consider getting a cyber insurance policy.
Why do you need Cyber Insurance?
To a cybercriminal, all businesses are fair game, but sometimes smaller organizations are more attractive because they may store some of the most sought-after information about their customers. They are also the least likely to have the full-time technical staff or financial resources needed to secure their company against cyber threats. Whether you own a small manufacturing operation, a fast-casual restaurant, or a new cannabis retail shop, you likely have valuable data that a hacker would be interested in, including employment records, tax information, confidential correspondence, credit card and bank account numbers, business contracts, and more.
If your business does experience a cyberattack or data breach, you will be required to adhere to all federal, state, and privacy regulations on how to respond to a cyber incident. This may mean you will need to undertake numerous expensive actions such as the following:
Notifying employees, clients, customers, partners, and anyone potentially affected by the incident.
Hiring a forensic expert to stop and contain the attack.
Reimbursing others for their financial losses or identity theft costs.
Investing in credit monitoring systems and identity restoration services.
Paying any fines and penalties resulting from a regulatory investigation of the attack.
Every year, millions of owners of small and midsized businesses like you are faced with the time, effort, and expense of responding to cyber incidents. Many of these companies are never able to fully recover from an attack because they are overcome by a lack of resources and the high costs and potential fines related to an incident. However, business owners that have invested in a cyber insurance policy are much more likely to get the financial help as well as the expert assistance they need to both respond to and recover from this now persistent threat.
What does Cyber Insurance cover?
At Gilbert Insurance, we have built relationships with the top insurance companies that specialize in cyber coverage. This allows us to offer broad cyber insurance solutions to our business clients that may include coverage for:
Cyber Extortion, Ransomware, and Social Engineering Incident Response Costs
Legal and Regulatory Costs
IT Security and Forensic Costs
PR Firm & Crisis Communication Costs
Defamation
Privacy Breach Response, Remediation, and Management Costs
Employee Overtime Costs & Data Reconstruction
Business Interruption
Regulatory and Payment Card Fines, Penalties, and Assessments
Not every company has the same level of exposure, so you may not require all these available coverages. Please contact a Gilbert professional today for help identifying the cyber risks specific to your business and selecting the cyber insurance options that will provide the appropriate amount of protection.
Get enhanced and cost-effective Cyber Insurance coverage through Gilbert Insurance
When you have a cyber insurance policy with one of our top carriers, it should provide you with peace of mind that if a cyberattack on your business does occur, you may get the financial backing and professional support you need. Many insurance companies we work with provide complimentary risk management services that can improve your business's overall security practices and build your employees' knowledge and awareness of cyber threats.
Your Gilbert account manager is here to assist you in finding affordable coverage options to help you mitigate this growing risk. No matter what size or type of organization you run, if you experience a cyber incident, having a cyber insurance policy may be the key to helping you avoid a significant interruption to your business and your livelihood.
Gilbert Insurance has served the Cyber Insurance needs of businesses like yours north of Boston, including:
Accountants, Lawyers, Financial Advisors, and other Professional Service Providers
Home Healthcare Businesses and other Medical Practices
Manufacturers
Mortgage Brokers
Retail Stores
Technology Companies