Serving the Insurance Needs of Restaurants in Massachusetts, North Shore MA & Greater Boston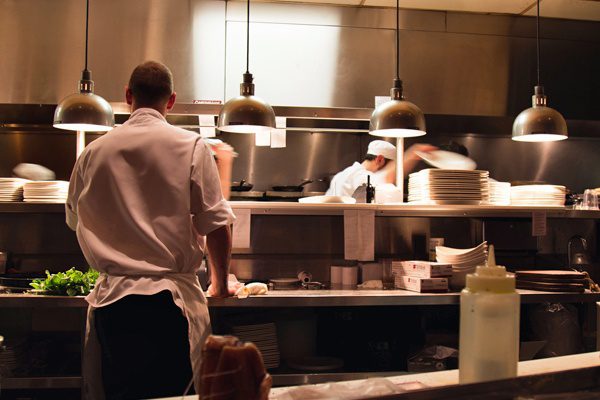 Owning a restaurant is often said to be the hardest job you'll ever love. Just getting your dream eatery open takes a massive amount of time, sweat, tears, and of course investment. And Gilbert Insurance Agency understands that's just the "easy" part. The real challenge is how to keep your restaurant a thriving business for the long-term?
Our insurance professionals specialize in helping restaurant owners prepare for the unexpected so you can avoid ever having to hang a permanent "Closed" sign. You've invested 110% of your energy to pull together the most talented staff and to create an amazing experience for your customers. Ensure that all of your hard work is fully protected by teaming up with an insurance agent who understands all of the moving parts of the restaurant industry.
As your local, independent insurance agent, we represent several top national carriers who offer the highest quality insurance programs specifically designed for your needs. Gilbert Insurance professionals are not just knowledgeable about the products that you require to safeguard your special restaurant, but also will find the best coverage for you at the most competitive prices.
Ask us about our extended policy endorsement offerings. You could significantly enhance your standard policy coverage for under $500 a year!
How does Gilbert Insurance know so much about the restaurant business in Reading, North Reading, Stoneham, Woburn and throughout Greater Boston and the North Shore? Part of it is our experience serving the insurance needs of restaurant customers in our community for more than 65 years. More than that though we share your core values. Our mission is to run a very personal business; we believe a smile, friendly face, and warm greeting are the main ingredients of a great customer experience. We strive to always go above and beyond for our partners and to continue to exceed new and returning customers' expectations. Insurance, like running a restaurant, is constantly changing and challenging but always extremely rewarding, because on a daily basis we have the opportunity to help business owners like you feel secure that their workplace is safe for employees and the public.
Please call us or fill out the form on this page to find out more and receive a free, no obligation restaurant insurance quote.
A sampling of insurance protection available for your Restaurant through Gilbert Insurance Agency:
Business Property Coverage
Commercial Liability
Commercial Umbrella
Commercial Vehicle
Cyber Liability
Employee Practice Liability
Employee Theft
Food Spoilage
Glass Coverage
Liquor Liability
Loss of Business Income
Mechanical Breakdown
Utility Services
Workers Compensation