Exceptional Condo Insurance in Reading, North Reading, Stoneham, Woburn and Throughout North Shore MA & Greater Boston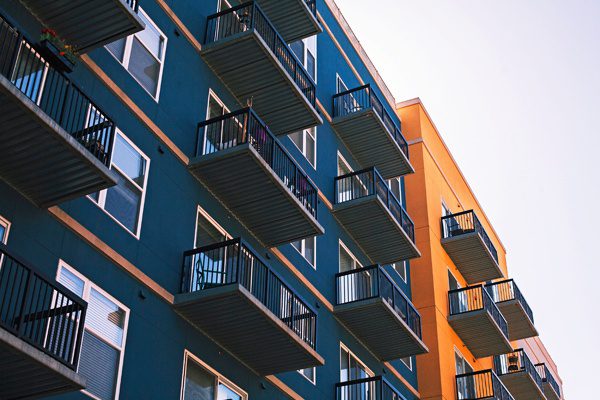 We understand that your condo unit is as much of a home as any other house would be to its owner. And from an insurance perspective, there are many similarities between a condo unit and a house as well.
A typical condo unit owners policy from Gilbert Insurance called an HO-6 policy, is comparable to a regular homeowner's policy (called an HO-3 if you were curious) and will provide similar coverages for:
Personal Possessions
Loss of Use
Personal Liability
Medical Payments
But there are a couple of unique coverage needs that you have as a condo owner. As your insurance partner, Gilbert Insurance keeps the following special circumstances top of mind when we are designing your condo insurance policy:
The ownership structure of your condominium unit is unusual. While you obviously own your unit, you also share ownership of the common areas with all other condo holders.
In general, common areas are those that all owners in the condominium project can use, such as stairways, lobbies, hallways, and amenities as well as the land the condominium sits on. But, to complicate matters, there is no standard definition of a common area and they vary among condo associations. For example, decks, balconies, and patios might be considered part of your unit (or someone else's) or a common area.
These details may seem minute. However, they can have a significant impact on your insurance coverage needs. And in order to understand them, your Gilbert agent will ask to review your condo association's governing documents.
What will we be looking for? We want to help you confirm what parts of your unit are the responsibility of the Condo Association to cover and what you, as the unit owner, are responsible for covering. Also, further review will tell us how much coverage is provided for by the Condo Association's Master Policy, what deductible they carry, and where coverage gaps may exist.
With all of this information, we will help you determine how much condo insurance coverage you need to ensure that you, and what you are responsible for, is protected. More important, you will have a much better understanding of where to turn for help if anything should ever go wrong.
Contact Gilbert Insurance if you would like knowledgeable advice on buying your first condo or getting your condo ready for sale . We would also be glad to get you a free quote on condo insurance and unearth any discounts you may be eligible to receive. These discounts might include up to a 20% discount for being a first-time condo buyer, or as much as 25% when you combine your condo policy and your auto policy with the same carrier.
Your Gilbert Insurance professional may recommend these additional coverages if your Condo Association Master Policy does not have sufficient coverage:
Loss Assessment Coverage
Water Back-up
Umbrella Liability
Flood Insurance
Jewelry and Fine Arts Riders
Unit Owners Additions and Alterations Special Coverage