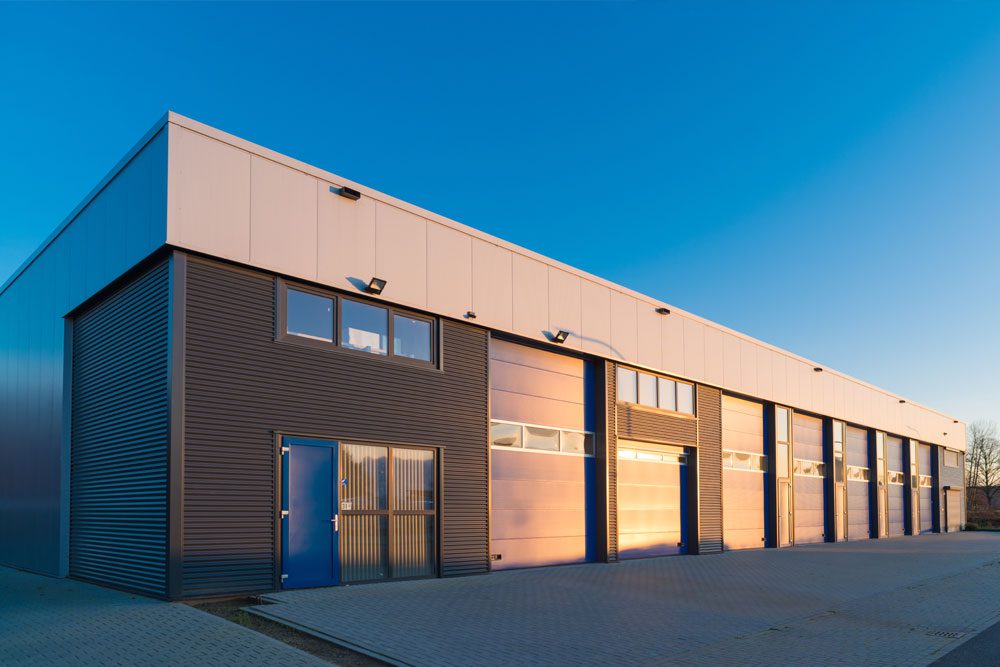 Why Do Building Owners Need Lessor's Risk?
If you own a building with four or more residential units that you rent or that has commercial tenants, you typically need a specific type of businessowners policy that covers your lessor's risk only (LRO) exposures. As the local specialist for building owner insurance solutions, the Gilbert team is here to answer some of the most common questions landlords often have about LRO.
What does an LRO businessowners policy cover?
A lessor's risk only businessowners policy (BOP) includes many of the coverages in a standard BOP, such as general liability, commercial property, and business interruption. It also offers legal liability insurance against claims that can arise from having tenants.
These types of tenant claims can result from a variety of situations, including the following real-life scenarios:
A slip and fall occurs in your building's parking lot because it was not properly snowplowed.
A tree falls on your building during a storm, creating a hole in the roof, which leads to water damage to some of the leased spaces.
A burglar gains entry to your building after hours through an improperly secured back door and steals cash and other valuable property from multiple tenants.
These are just a few situations that could financially impact you and your business. However, if you have an LRO businessowners policy or other commercial package policy, you will typically have protection against claims that arise from the following unexpected events:
Fire and Smoke Damage
Wind, Hail, and Other Weather-Related Damages
Burst Pipes, Sewer and Water Backups, and Other Water-Related Damages
Theft and Vandalism
Equipment and Systems Breakdowns
And More…
Also, if you are sued as the building owner, your lessor's risk policy usually provides critical financial assistance to help you adequately respond to a claim, including coverage for attorneys' fees and other legal expenses, up to the policy limits you purchased. In addition, if you are found at fault for a tenant's damaged property or injuries, your LRO coverage typically reimburses the claimant for their accident-related expenses so these funds don't have to come out of your pocket.
Who needs lessor's risk only coverage?
Getting LRO coverage should be a high priority for any property owner who leases out their building or who is about to buy a building they intend to lease to business or residential tenants. If you've financed the purchase of your building, the lender may require you to obtain lessor's risk insurance and maintain the coverage for the life of your loan.
Gilbert Insurance has worked with a wide range of building owners throughout Massachusetts and the Greater Boston area to assist them in securing the proper lessor's risk coverage, including owners of:
Apartment Buildings
Retail Buildings
Commercial Office Space
Warehouses
Shopping Centers
Mixed-Used Buildings
We can also tailor your lessor's risk only coverage to address the specific threats you and your building might face. Your LRO protection can be expanded to include the following options:
Tenant Relocation
Extended Replacement Cost or Guaranteed Replacement Cost Coverage
Ordinance and Law
Excess Liability
Pollution Liability
Broadened Water Damage Coverage
Demolition and Increased Cost of Construction
And More…
Many of these add-on coverages can be grouped together in a cost-effective lessor's risk broadening endorsement. This endorsement bundles numerous additional property and liability coverages specifically designed for building owners and may make expanding your LRO coverage more affordable.
How much coverage does a building owner need?
The amount of coverage you require will depend on a variety of factors, like your level of risk for a claim and how much you have the potential of losing if sued, so some of the information the Gilbert team will want to know includes the:
Replacement value of your building
Number of tenants in your building
Types of businesses that occupy your building
Construction materials of your building
Location of your building
Overall condition of and any improvements that have been made to the building
Protection systems in the building (e.g., fire and smoke detection, sprinkler system, etc.)
Through our careful review process, our team will better understand your distinct exposures and be able to make a recommendation on the proper amount of coverage you require.
Gilbert helps building owners cover their unique lessor's risks and more
The Gilbert team has decades of experience working with building owners to secure insurance solutions for all different types of properties. We are confident that we can assist you with your LRO and all other building owner insurance coverage requirements.
In addition, through our top regional and national insurance carriers, we have access to several money-saving discounts and credits that your building might qualify for based on how it is managed, maintained, and secured. Our knowledgeable team also offers risk management advice and recommendations to our lessor clients that may help them mitigate the risk of a claim.
Whether you lease to tenants who have higher-risk businesses, such as manufacturing or cannabis-related operations, rent out a 14-unit apartment complex, or have a mixed-use property with a restaurant lessee on the first floor and professional offices above, there isn't a size or type of building Gilbert can't handle. Please call us today for a complimentary review of your current building insurance policies or for help with new coverage.
---