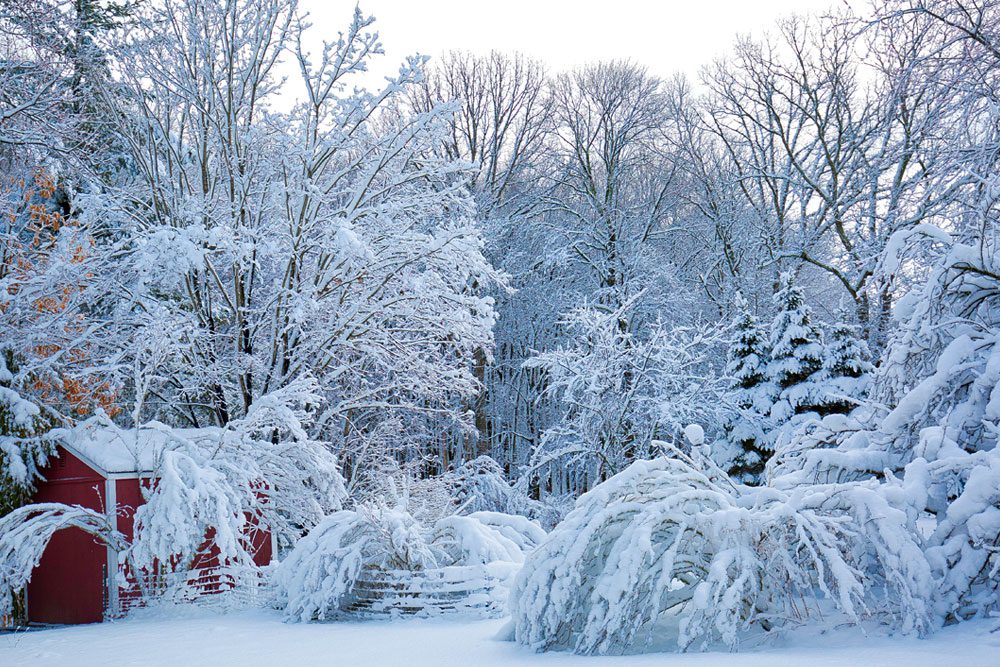 Protect Your Home and Property in all Types of New England Weather
How to Prepare for a Rain, Wind or Snow Weather Event
Rain, wind, snow, repeat. As Bostonians, we are all too familiar with this predictable cycle of weather. From the heavy rains and river floods of spring, to the violent thunder and lightning storms of summer, to the gusty winds and overflowing gutters and drains of fall, to the freezing temps and noreasters of winter, we barely have time to catch a breath – never mind take in the sunshine – one season to the next.
Certainly, the main cause of anxiety over flood insurance is the high premium that you often have to pay for But, while we all know the drill, why is it that many of us do not take the time to prepare for what Mother Nature surely has in store for us year after year?
As your local insurance professional – and area residents ourselves – Gilbert Insurance wants to make sure that you have the critical information you need to protect your property and your personal belongings from the many different faces of our infamous New England weather.
What to do to prepare your home for a rainstorm:
Rain can be beautiful and peaceful to watch, but it can also be angry and powerful, especially when accompanied by strong winds. Heavy rains in particular can wreak havoc on your home and cost you a significant amount of money in repairs.
To ensure that your home is adequately prepared for a downpour any time of year, we recommend that you thoroughly assess your home's structure. The beginning of both spring and fall are excellent times of year to walk around your property and to make a checklist of any repairs that need be made, such as:
Loose or missing shingles on the roof
Old or neglected caulking around your windows or doors
Broken or blocked gutters and downspouts
Cracked windows
Rotted wood around foundations, door and window frames
Damaged chimney flashing
In order to keep water out of your home and your belongings safe during a storm, make sure that you prioritize repairing any issues you find. While water damage to your home or belongings as a result of any of these issues will typically be covered under the dwelling portion of your standard home or condo insurance policy, your insurer may deny any claim you try to make for a leaky roof, cracked foundation, or broken gutter if you had prior knowledge of this issue but neglected to fix it.
What to do to prepare your home for a windstorm:
Powerful windstorms can send debris flying through the air and cause trees or tree limbs to come crashing down on your home, garage, shed or even a fence on your property. That's why it's a good idea, at least every spring, to assess any damages to the trees in your yard (and your neighbor's yard if their trees are hanging over your property). You might find that winter's many hazards, such as heavy, wet snow and sheaths of ice, have left some tree branches loose or unsafe. These should be pruned or remove, along with any diseased or rotted trees, as soon as possible. We actually wrote an entire blog post on safeguarding your trees and tree-related insurance claims that you can read for more tips surrounding this topic.
When a windstorm is brewing in your area, we strongly recommend battening down the hatches by:
Bringing in or tying down lawn furniture
Taking down outdoor umbrellas
Picking up kids toys and bikes that have been left outside
Putting cars in the garage, if possible
Safely storing gas grills and propane tanks
Items such as these can take flight during a strong windstorm, picking up enough speed to shatter windows, dent car doors and smash your shrubs, flowers, and other foliage. But, by taking the proper precautions, you can save yourself thousands of dollars in home repairs.
However, if, after all your hard work, fierce winds still managed to get the best of some of your property, then your home insurance should cover the damages because you've taken all the proper steps to prevent the loss from happening in the first place.
What to do to prepare your home for a snowstorm:
According to U. S. Climate Data, Boston gets an average of 44" of snow per year, with the bulk of that snow hitting in January, February, and March. Not only does all this snow impact your safety on the roads, but it also leaves your home exposed to many winter-related hazards. It's a wise idea to prep your home for winter as early as possible and to take the following precautions before any snowstorm:
Bring in all the kids winter toys and tie down any outdoor furniture, like benches or that metal fire pit you set up on your backyard
Stock up on enough de-icing salt and sand to cover your walkways and driveways throughout the winter months
Tune up your snow blower, make sure you have plenty of gas in it, and put it someplace where it's easily accessible
Clean out your gutters of any remaining fall leaves and excess debris that could block the drainage system
Prepare your basement, and other flood-prone areas in your home by testing your sump pump to make certain it is in proper working order
Check for drafts and weather shield your windows and doors against the cold winter air
Protect your pipes by looking for any signs of leaks, sealing up any cracks or holes near the pipes, and wrapping them in insulation
Purchase and store extra water that you can use in case the power goes out for flushing toilets and more
Make sure you keep a good, lightweight snow shovel in an accessible place (if it's covered with a foot of snow it's not going to be very helpful!)
Winter in New England is about as predictable as picking winning lottery numbers. But, no matter how much snow we get any given year, during these harsh winter months our homes are always susceptible to burst pipes, ice dams, broken windows, leaking roofs and more. The good news is that, in most cases, the damage caused by these perils will be covered under your standard homeowners policy. However, it's important to note once again that your home must be maintained properly for your insurance carrier to pay out on claims such as these.
In the last 70 years, Gilbert Insurance has filed weather-related claims for our insured from some significant storms including, the Blizzard of '78, Hurricane Bob and the Halloween "No-Name Storm" in 1991, Winter Storm Nemo in 2013, and, most recently, Winter Storm Grayson in January 2018 whose record-breaking high tides, wind, and snow left thousands throughout the Northshore digging out and cleaning up.
Our team wants to assist you in protecting your home and belongings from damages that can be caused by storms like these by doing more than just providing you with the proper insurance coverage. Helping you adequately prepare your home for all types of harsh New England weather is equally as important to us.
If you would like to work with a local agent who is widely experienced in dealing with the extreme ups-and-downs of this area's weather patterns and who will partner with you to safeguard your home, then please contact the Gilbert Insurance team today. We're more than happy to talk you through which common New England perils are covered by your standard home insurance and what additional precautions and protections you may want to consider.
---