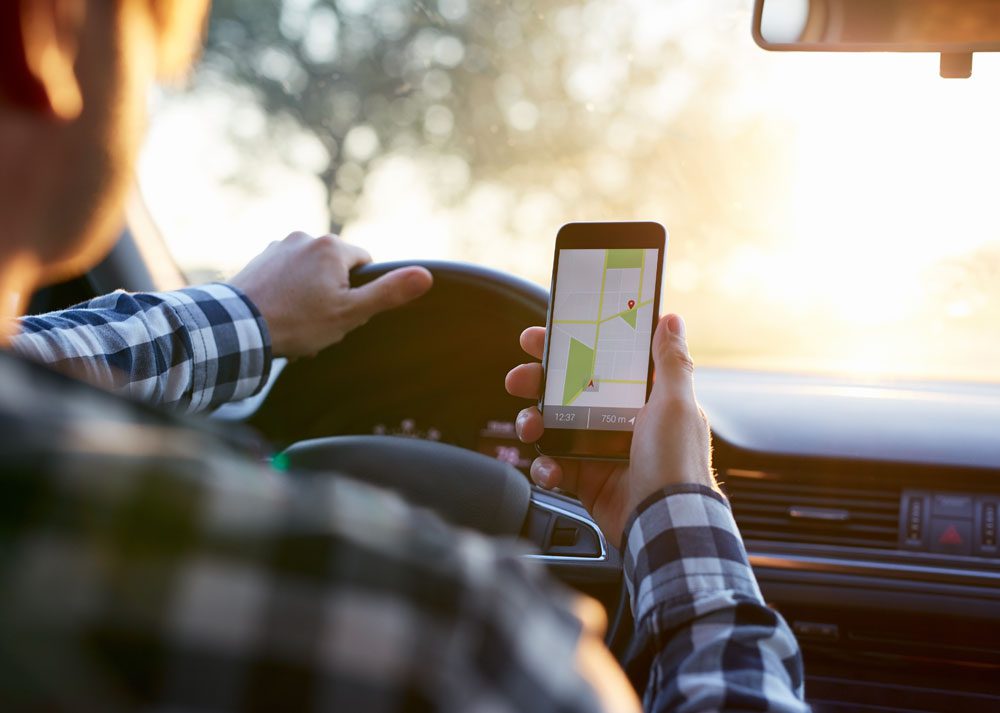 Massachusetts Hands-Free Cell Phone Law
Understanding The New Massachusetts Hands-Free Cell Phone Law
After years of debating how to curb hand-held cell phone use by drivers, Massachusetts lawmakers and Governor Charlie Baker have finally come to an agreement on legislation that bans the use of all cell phones and other electronic hand-held devices, including headsets, headphones, and navigation devices, while operating a motor vehicle.
When this law, signed by Governor Baker in November 2019, officially takes effect on February 23rd, 2020, Massachusetts will join fellow New England states like New Hampshire, Maine, Vermont, Rhode Island, and Connecticut, that have already instituted similar hands-free laws. The common goal of these states is to substantially reduce the number of distracted driving accidents caused by drivers when using a hand-held electronic device.
The Gilbert team has pulled together some essential information about this new road rule to help you and other drivers in your household stay on the right side of the law. More importantly, we believe that if you understand and follow this law, you will be much more likely to stay safe behind the wheel.
Gilbert Insurance Answers Your Questions About the New Hands-Free Law
Can I still use my cell phone while driving in Massachusetts?
Under the new law, Massachusetts drivers are only permitted to use their hand-held electronic devices and cell phones while in hands-free mode. The law also states that drivers cannot read text messages or view any other content on their phones. But this should not come as much of a surprise as texting and driving has been illegal in Massachusetts since 2010. The only exception to the new hands-free law is the use of directional navigation. However, you must have your phone mounted to your vehicle's windshield, dashboard, or center console when performing this function.
Driving while using a phone is an obvious distraction. But, what might not be as apparent is that using your phone while stuck in bumper-to-bumper traffic on Route 128 or at a stop sign or red light is just as disruptive. That is why, under the new rule, it is also against the law to engage in these activities.
The requirements of the hands-free law may seem challenging to abide by, especially if you're typically pretty active on your mobile device while driving. However, complying with these rules will probably be much easier than you think, particularly if you have a car manufactured in 2015 or after.
Virtually all newer vehicles come equipped with Bluetooth technology that allows you to connect your phone to your car and receive and place calls hands-free. If you have yet to fully utilize your vehicle's Bluetooth capabilities, there is no better time than now. We recommend that you refer to your vehicle's owner's manual for specific instructions on how to link your smartphone or other mobile device to your car or truck.
What if my car is not equipped with hands-free technology?
Fortunately, there are plenty of hands-free driving devices available today. You may want to consider purchasing a Bluetooth speaker, or similar technology, that clips to the visor of your car along with a universal magnetic phone and GPS mount. These gadgets should allow you the freedom to operate your devices while also driving with your hands at ten and two and your eyes on the road ahead.
If the new hands-free law has you thinking about using your new AirPods in the car – please refrain. In Massachusetts it is illegal to wear headphones or earbuds while operating a vehicle because it hinders your ability to hear emergency sirens and horns.
Aside from gadgets and gizmos, there's always the option of simply putting your phone out of sight while you're driving. Try storing it in your bag, center console, or glove compartment and only pull it out in case of an emergency. If you do need to use your phone while driving, just remember to always mount it to your dashboard or windshield and try to keep conversations short.
If the temptation to use your phone in the car is too great, there are several distracted driving smartphone apps that you can download. LifeSaver, for example, auto-detects when your cell phone is in a moving vehicle and temporarily suspends phone use. This state-of-the-art technology will not only keep you and your loved ones safe, but it also reinforces focused driving.
Are there any exemptions to this new hands-free cell phone law?
Yes, the new hands-free law has a few exemptions that are worth mentioning. Public safety personnel and emergency first responders who are on duty and driving emergency vehicles are allowed to use their phones.
Also, in the event a driver is experiencing an emergency, needs to report a disabled car or vehicular accident, or requires medical, police, or fire department assistance, hand-held phone use is permitted.
Lastly, it is acceptable for drivers to use "a single tap or swipe" to enable Bluetooth while operating a vehicle as well as use their hand-held devices when parked and not in an active lane of traffic.
Is there any penalty for not following this law?
When the new hands-free law takes effect on February 23rd, there will definitely be penalties for violating it. If you are caught breaking this law, you may be fined up to $100 for a first offense, $250 for the second, and $500 for any offenses after that. In addition, motorists who infringe on the law more than once will need to complete a mandatory distracted driving prevention program.
However, there is a short grace period between the effective date of February 23rd and March 31st. During this time, first-time offenders may only receive a warning from police if caught using a hand-held mobile device. But, after this small window of time, drivers should expect to receive a significant fine if pulled over for violating the rules. So, it's smarter and safer for drivers to begin practicing these new driving behaviors today.
Will violating this new hands-free cell phone law affect my car insurance rates?
Your first two offenses will not be considered a surchargeable incident by the state of Massachusetts, and therefore will most likely not affect your car insurance rates. However, if you have multiple reported violations, both the state and your auto insurance provider are likely to treat the incident just like they would any other traffic law offense or at-fault accident, and your policy premium is probably going to increase.
While breaking the law has negative implications, obedience has its rewards. Many of the top insurance carriers are now compensating customers for driving safe and distraction-free. When drivers refrain from risky behaviors like using hand-held devices, stopping short, and making erratic turns, they can earn redeemable points and even qualify for additional cost-saving discounts. Check with your specific insurance provider to see if they have a safe driving app that you can sign up for.
How is Gilbert Insurance here to support you and other drivers in your household?
The Gilbert team is dedicated to providing you with more than just quality and affordable car insurance options. We are also committed to providing you with information, insights, and tips related to your vehicles and the rules of the road. Our team will continue to stay on top of the latest Massachusetts driver laws and regulations and share any potential impact we think these requirements may have on you and your family.
For the most up-to-date information on the new hands-free cell phone law and other similar topics, please regularly check our blog and Facebook page. You can also call us anytime at (781) 942-2225 for help with your personal insurance needs, to request a complimentary review of your current policies, and to get a free policy quote.
---