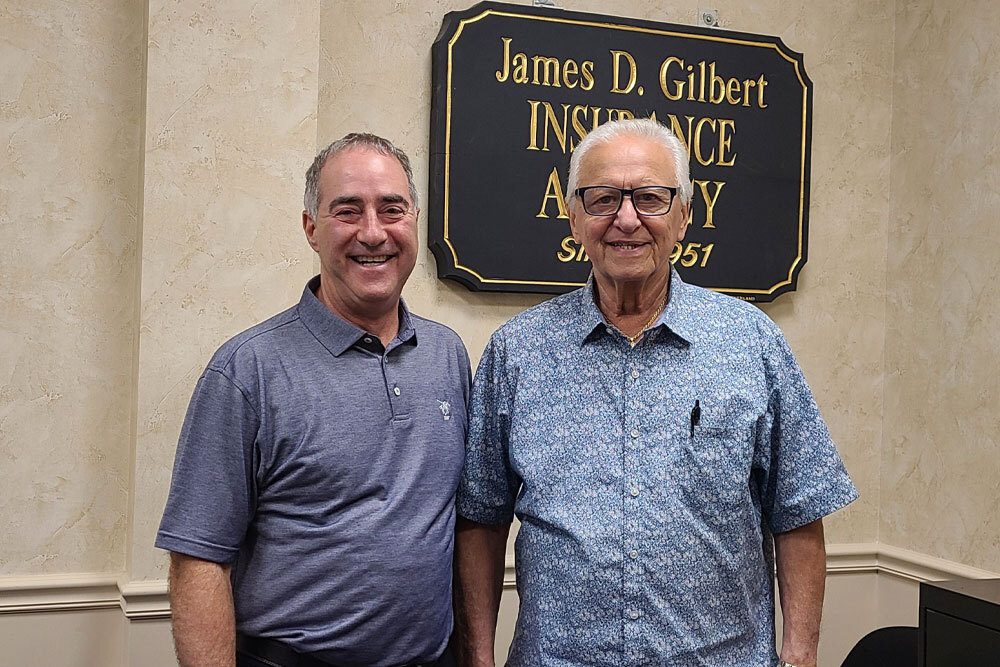 Gilbert Insurance Agency, Inc. Announces Merger With Schepis Insurance Agency of Stoneham MA
Reading, MA – After 30 years of insuring individuals, families, and businesses around the Stoneham, MA, area, Schepis Insurance Agency has merged with Gilbert Insurance Agency, Inc. Paul Schepis, founder of the Schepis Agency, and Mark Gilbert, president of Gilbert Insurance, have been colleagues in the insurance industry for over two decades. Schepis said, "Since starting my agency, I have worked diligently to serve the insurance needs of my customers and develop meaningful relationships with them. As customers transition to Mark and the skilled professionals on his team, I have peace of mind that this high standard of care and support will continue."
This is the third agency merger or acquisition for Gilbert Insurance. In 2017, it purchased Danca-Edgeworth Insurance, which was formerly located in Malden, and in 2020, it acquired Aljane Insurance in Medford and kept the location as a second office. Gilbert said, "We continue to have an interest in merging with or acquiring well-established, family-owned insurance agencies that are built on the principles of hard work, professionalism and exceptional customer service."
All clients of Gilbert have access to a wide variety of personal, business and specialty insurance solutions through the agency's strong carrier relationships. In addition, Gilbert matches each client with one of its experienced insurance professionals who offers personalized guidance and recommendations to help people secure policies to fit their unique risks, specific protection requirements and budget.
Gilbert said, "Collaboration is the key to assisting our clients in reaching their personal or business goals. We're not just going to tell them what to do. Instead, we listen, get to know them, share our knowledge and take time to explain the policies that we believe are best for their car, home, company or other assets."
Gilbert Insurance Agency also recently opened a new office in Georgetown at 37 W. Main Street. This expansion provides Gilbert customers with three convenient locations north of Boston, including its headquarters at 137 Main Street, Reading, and a third location just outside of Boston at 402 Salem St., Medford.
About Gilbert Insurance Agency, Inc.
Part of the Greater Boston community for nearly seven decades, Gilbert has welcomed thousands of individuals, families and business owners into its "family." Since 1951, it has provided a broad range of personal insurance options, including car, home, condo, renters and personal umbrella. It is also a one-stop agency for small to midsized companies, offering customized business insurance solutions for commercial auto, commercial property, business liability, workers' comp, master condo, cyber liability and more. The Gilbert team offers well-informed advice and friendly customer service and focuses on finding affordable coverage that people can truly depend on.
---