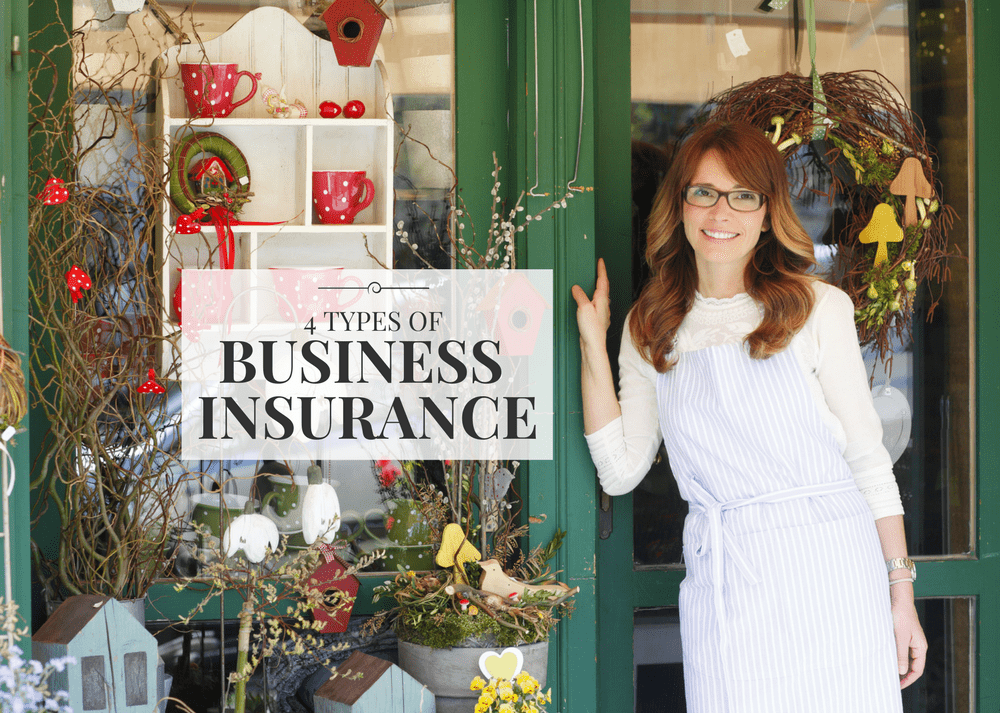 4 Types of Business Insurance
According to SBA.gov, small businesses in Massachusetts employ more than 1.4 million workers and make up 97.8 percent of all employers in the state. So if you've ever doubted the power of your small businesses, you now know you are a major force in our area's economy. You and your company not only contribute to the region's economic well-being, but also drive innovation and create opportunities for people across genders and ethnicity. Not to mention you provide critical components, services and products to both larger businesses and direct to consumers.
Your company's long-term success is not just important to you as a business owner, but to all of us who live and work in your community.
That's why, at Gilbert Insurance, we have a special interest in assisting small businesses and their owners achieve health and stability. How does a local independent insurance agent do this? By helping you weather all sorts of storms – literally and figuratively – that may threaten your company's success as well as you and your employees' livelihood.
Each business has its own unique needs when it comes to protecting its assets, whether those constitute equipment, products, vehicles, people, property, inventory, reputation or something else. But regardless of the type or size of your operation, our team recommends four key insurance types to all small business owners that will help to secure your company's future:
Business property insurance
As an insurance agent, we are unfortunately "in the know" about what can go wrong when it comes to the many ways your business property could be damaged or destroyed. Its vulnerabilities include fire, flooding, embezzlement, electrical surges, accidental activation of a chemical sprinkler system or computer virus, and much more. The expenses related to any of these incidents could easily ruin your business so it's critical to have business property insurance to protect you against both natural and man-made catastrophes. What assets are specifically covered by business property insurance? Here is a short list of the most commonly protected items:
Computers
Inventory
Furniture
Machinery and equipment
Office equipment
Outdoor fixtures
Permanently installed fixtures
Property that you have leased to others
Property of others that is in your care, for instance if your business provides repairs and services to cars, computers, or pets
Raw Materials
Supplies
Items you use to maintain or service the building, such as appliances
Additions that are under construction
For business owners who lease space or run a business from their home, we still strongly suggest they consider business property insurance. Neither your landlord's building insurance policy nor your standard homeowners policy is going to cover the loss of all your business possessions.
As your local insurance agent, Gilbert will provide you with crucial information that you need to confidently choose the right type of property insurance for your specific situation.
Commercial auto insurance
The cars, trucks, vans, and other vehicles you drive for business require similar coverages as those you use for personal use. However, this type of coverage requires a separate policy and many small business owners question if it's really necessary to have. At Gilbert Insurance we help our small business owners figure this out through a detailed assessment. For example, we ask how are your vehicles used in your business, who will be driving them, do you own, rent or lease them, and whether you and your employees are likely to be driving personal cars while doing business. The answers to these questions indicate the type of coverage you may need.
And, in general, we typically recommend all small businesses, even sole proprietorships; need the minimum coverage limits provided in a commercial auto insurance policy. Why? Because it may be the only way to protect your business from claims made against you in a serious vehicular accident. Here are four reasons to not rely on your personal insurance policies to safeguard you:
If your vehicle is owned by the business.
Your personal auto policy will only pay up to the policy limit and your insurer will only defend you personally; they will not defend or pay damages on behalf of your business.
If your vehicle's gross weight is over 10,000 pounds.
If the vehicle is used to transport goods or people for a fee.
If you or your employees use either company vehicles or your own personal vehicles while working, the team at Gilbert Insurance wants you to understand your risk and what you can to reduce it.
Commercial general liability insurance
A commercial general liability insurance (or CGL) is another protection that Gilbert Insurance strongly recommends to small business owners. We understand how ludicrous it may sound to you that your customers would ever perceive you as being negligent. Just like our team, you and your employees work hard every day to build strong relationships based on trust and integrity. But with over one million such suits being brought to U.S. courts annually, the threat of being sued is quite real and can end up costing you and your business thousands of dollars. Wondering exactly what would prompt a customer to take legal action? Here are some of the most common types of cases. We encourage you to consider if this is an incident that could potentially happen in your small business, thereby leaving you both legally and financially responsible.
Customer accident – Do you have a bricks and mortar business? Whether it's a building, production facility, or store, anybody who comes into this place of business could potentially have a mishap. They could slip, trip and fall due to a wet floor, a loose rug, a poorly constructed stairwell, or any number of things that you would be liable for.
Misleading information – Do you ever advertise your business? If you're out there talking about the benefits of your company's services, or discounts on your products, or comparing yourself favorably to competitors, customers are going to take your word for it. But if they find any of this information inconsistent, deceitful or just plain false, you and your business could easily face a class action suit.
Employee negligence – Are your work projects in someone else's home or place of business? The things you might commonly forget to do in your own home or office – shut off a faucet, turn off the coffee pot, put away sharp objects and machinery – are far more consequential when you do it someone else's. Your staff could cause serious damage to your customer or their property and you may end up having to pay for it.
A CGL protects against lawsuits that could arise if your services, products, and even your employees injure or harm your customers or their property. This coverage pays for various costs, such as medical and legal expenses, compensatory and punitive damages and attorney fees.
A Gilbert Insurance agent would be glad to answer any questions you have about this important insurance product as well as review additional liability coverages, like pollution, directors and officers, errors and omissions, and liquor, that could be vital protection for your business.
Workers' compensation insurance
While each state is different when it comes to their statutes on workers' compensation insurance, Massachusetts is pretty clear: it is mandatory to have workers' compensation insurance for your employees. We know you probably still have questions about this requirement for your small business. Here are some brief answers that might help:
No, it does not matter how many hours the employees work
Yes, it includes employees in domestic service who work at least 16 hours a week
Yes, it also includes owners that are considered employees of the business (exceptions may exist for Sole Proprietors, Limited Liability Corporations and Executive Officers)
Yes, your family member(s) must be covered even if they are the only employees of your company
At Gilbert Insurance, we make no assumptions about your knowledge of Massachusetts workers' compensation rules and regulations. We will review your coverage at the start of our relationship, and on an annual basis going forward, to ensure you have correctly classified your business and all employees and are not at risk for any penalties or fines, such as:
civil fines up to $250/day
criminal penalties of up to $1500
imprisonment for more than a year
a "stop work" order issued to your business
removal from bidding or participating in any state or municipal funded contracts for a period of three years
Having the right insurance will not only keep you and your business out of trouble, but also pay for medical expenses and at least a portion of lost wages for employees injured or taken ill as a result of their employment. In extreme situations, your workers' compensation insurance will also cover permanent disability or a death benefit to an employee's beneficiary as well as protect you and your company from civil lawsuits pertaining to the accident. It certainly pays to partner with a small business insurance specialist like Gilbert on your workers' compensation program.
Reducing risk and providing cost-effective insurance solutions for your small business is not just a priority but also a passion for the team at Gilbert Insurance. We are a one-stop agency that can provide the comprehensive insurance products you need, including commercial property, commercial auto, liability, workers' compensation and much, much more. Contact Gilbert Insurance today for a complimentary review of your current policies. We look forward to helping you sustain your success for the long-term.
---